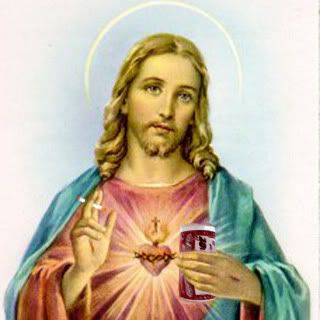 Does everyone at the Darn News know the story of Iron City beer? Well, the saga may not be over, but it's time for a new chapter of incompetence and crappy beer.
In 2005, the company sought bankruptcy protection, after it became clear that the city really, really wanted them to pay their $2.5 million water bill. Essentially, the company had been arguing that they were a corporate Jesus and
"a substantial portion of the water became beer so the standard ratio of water to sewage used to calculate service charges did not apply."
Well, amen! Until the city shuts off your water, the beer stops flowing, and you have to lay off a bunch of angry union workers. Time for a new plan.
Well, as of today, Iron City is
owned by
(hopefully) more rational people and the company will pay for some of the water.
The last questions are
1) How will that affect the taste of the beer? Will it still be piss in an aluminum bottle?
2) Will there continue to be a bankruptcy filing at IC
every 10 years
.
3) Will the new management take down their god awful
MySpace page
? C'mon clueless executive suits! It's a Facebook world out there.